A humongous, BIG, extra-extra special thank you to teachers

I know I sound like a broken record... but I can't begin to tell you how much we should appreciate our TEACHERS!
Teachers come in many forms throughout our lives.  The ones that leave a lasting impression, with something they say, do, or teach us...
forever
stays in our hearts. I've had the incredible blessing of knowing and working with so many
amazing
teachers over the years... ones that have taught me, others that taught my children, my community and my family.  I'm SO grateful for each of them. So, it is truly my privilege to
draw 'things' that teachers use in their classroom
and home.  We all get so excited when the grandkids come home with papers featuring DJ clip art or fonts.  The other day, I got looking through the past 25 years of bears, schools, kids, crayons, etc. and ohhhhh my!  I've drawn a boatload of them!  My heart almost bursts when I get a picture or someone responds on our blog with how they've used DJ Inker's clip art and fonts in their classroom! Here at DJ Inkers, the best way for us to THANK YOU is with
great SALES...
  and fun
FREEBIES!
  :)  
Happy Teacher Appreciation Week friends!  
Our entire store is 25% off
through May 8, 2019.  :)
As we prepared for this sale... we had a lot of help from some incredible teachers AND bloggers.  How DO you do it all???  As I looked through your posts about DJ Inkers, I felt completely inspired.  I am so grateful to these wonderful women who have been so supportive.  You'll definitely want to
take a look
at these darling teacher blogs.  Who knows?  You might even win a
DJ Inkers gift certificate giveaway! 
;)
In short... thank you.  Humongous. BIG, extra-extra special....thank you.  I know it's not easy what you're doing out there as teachers, but it means the world to those of us that count on you to help guide and teach our children (and grandchildren!). Share with me what YOU'VE done in your classroom and what we can create that helps you in your classroom and home.
Loves and massive THANKS to you!!
Dianne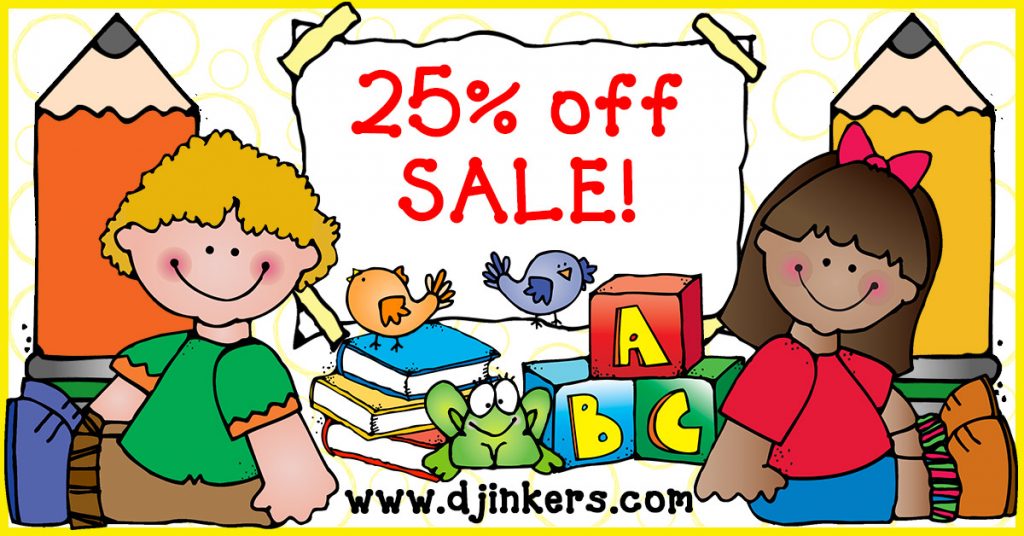 &nbsp
Edited: 05/05/19 05:55 PM